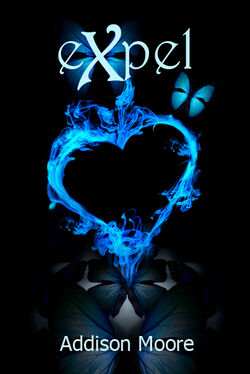 Expel is a novel by Addison Moore and the sixth book in the Celestra series.
Expel was first published online by Moore on March 21st 2012. It is available for download on Amazon.
Plot Summary
Edit
A death. A war. Regret. Heartbreak. An old enemy. A new enemy. A well-placed boyfriend. An ending you won't believe. Seventeen year-old Skyla Messenger discovers love is stronger than death and deception. In an effort to rectify those horrible truths Skyla's life changes forever. Love and heartbreak become obstacles that overshadow the faction war and in the end may cost her everything. [1]
Characters
Edit
References
Edit
Ad blocker interference detected!
Wikia is a free-to-use site that makes money from advertising. We have a modified experience for viewers using ad blockers

Wikia is not accessible if you've made further modifications. Remove the custom ad blocker rule(s) and the page will load as expected.