The eighth book in Addison Moore's Celestra series, entitled Elysian, was published as two parts in one ebook due to its length, similarly to Toxic.
It was first published on May 30, 2013.[1]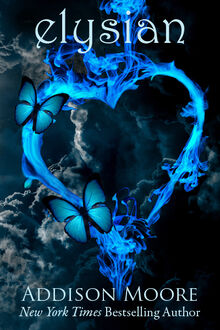 Plot Summary
Edit
Love and destiny wait for no one.
Skyla Messenger is in the arms of death.
While Skyla awaits the verdict of the faction war, she makes some troubling discoveries. Covenants that were sealed in the past come back to haunt her, and she must make hard decisions that will affect all those around her. [2]
References
Edit
Ad blocker interference detected!
Wikia is a free-to-use site that makes money from advertising. We have a modified experience for viewers using ad blockers

Wikia is not accessible if you've made further modifications. Remove the custom ad blocker rule(s) and the page will load as expected.